Hako Machines Partners with SightCall to Provide Customers with Cutting-Edge Service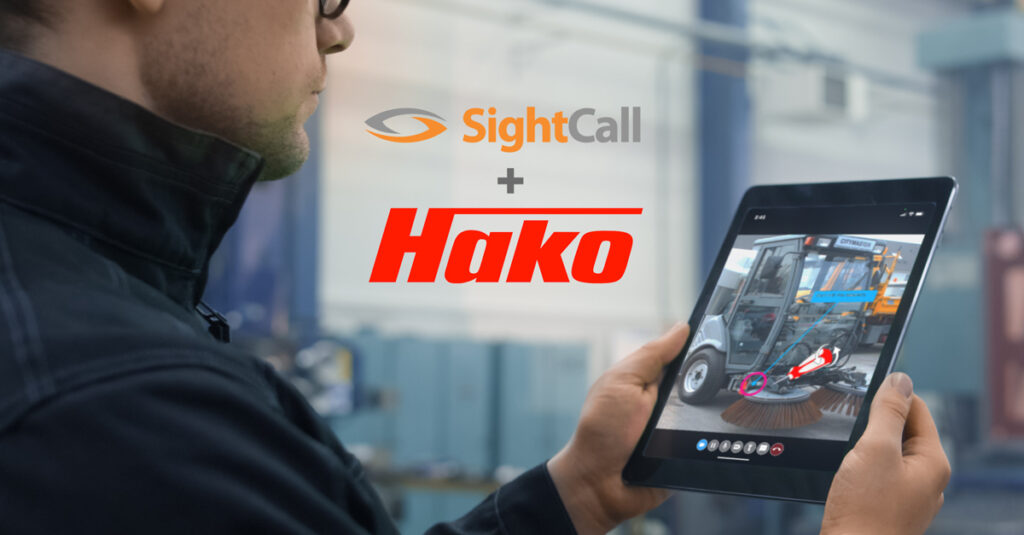 16th Apr 2021 / by Mark Parton
Hako Machines Partners with SightCall
SightCall, an augmented reality (AR) powered visual assistance platform, today announced it has partnered with Hako. SightCall will provide AR-powered remote technical support to Hako engineers in the field and customers on-site using Hako's machinery.
"We needed a visual assistance solution that was going to help us engage and support customers in new and innovative ways. SightCall ticked all the boxes for us. We know this technology is going to take our after-sales service to another level." Sylvie Giangolini, Managing Director of Hako Machines Ltd.
SightCall provides Hako Machines the ability to better support customers and maintain machines without going on-site, shortening support response times and providing an overall improved service for customers. For simple troubleshooting issues, customers can be guided in real-time by remote experts using the AR-powered visual support platform with HD photos, AR annotations, document share, and screen sharing functionality.
Starting this month, SightCall will be rolled out to all of Hako's engineers as well as Master Techs, Technical Health & Safety Managers, Technical Support & Training Advisers, and Workshop Managers.
With SightCall, Hako Machines expects to increase their first-time fix rates while improving the customer experience as well as empower their training and mentoring programs with senior members of staff able to join a session and guide engineers.
"We're excited to partner with Hako Machines to empower their digital transformation and enable a differentiated after-sales experience that's focused on quick, efficient and accurate problem resolutions." Richard Forsyth, UK Sales Director, SightCall
About SightCall
SightCall is a leading augmented-reality powered video cloud platform, delivering live, remote interactions between businesses and customers on every continent around the globe. In a connected, mobile-first world, businesses leveraging SightCall have the ability to see what their customers see and guide them remotely. With more than 10 years of experience in remote video assistance, SightCall helps businesses transform their customer service and field service with the power of augmented reality and live video.
For more information, visit sightcall.com.
Recent Posts

News Categories

News Tags