Cleaning up the toon!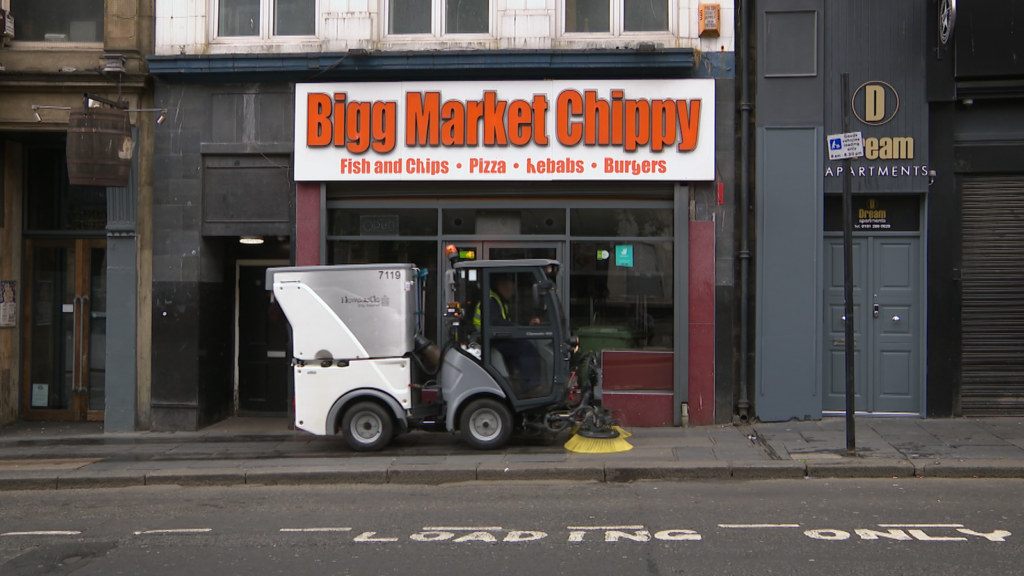 18th May 2020 / by Mark Parton
Cleaning up the toon!
The streets may be quiet but our trusty Citymaster's are ever present. It's great to see our machines and their hard-working operators being mentioned on Sky News.*
On a regular weekend morning there was always a sea of rubbish to collect in Newcastle city centre, and people staggering around in the early morning daylight trying to find their way home. Right now, though, the hub of Newcastle's legendary nightlife is like a ghost town.
It's so quiet that long serving council employee Mick Higgins now plays "chase the crisp packet". If he finds one, he's off – determined to hunt it down in his trusty Citymaster 600 sweeper.
He loves this job so much and he's excited to find that piece of litter. Happy at the helm of his Hako, The Bigg Market has never looked so clean and tidy.
Mick's been keeping the streets spick and span for 28 years and is dismayed to see the city that he loves so empty.
"It is soul destroying driving round the streets," he said.
"It would be nice just to get back to normal, and if that means The Bigg Market is a complete mess again so be it – it'll mean the city is buzzing again."
No matter how much waste and rubbish the market creates, you can be sure the Citymaster 600 will be ready to sweep into action.
For more information on any of the Hako range call 01788 825600 or email sales@hako.co.uk
*You can read the full story here.
Recent Posts

News Categories

News Tags